Description
Obagi-C® C-Clarifying Serum FX
C-Clarifying Serum FX is formulated with 4% Arbutin and 10% L-Ascorbic Acid to help minimize the appearance of skin aging for a brighter complexion.
The Obagi-C System is ideal for improving the appearance of fine lines and wrinkles, dull complexion, and photoaging.
How to use
Skin type
Skin concerns
How to use
USE DAILY
Use during morning routine, after washing face. Apply 5-7 drops of serum to the entire face or as directed by a physician and massage in gently.
Skin type
Skin concerns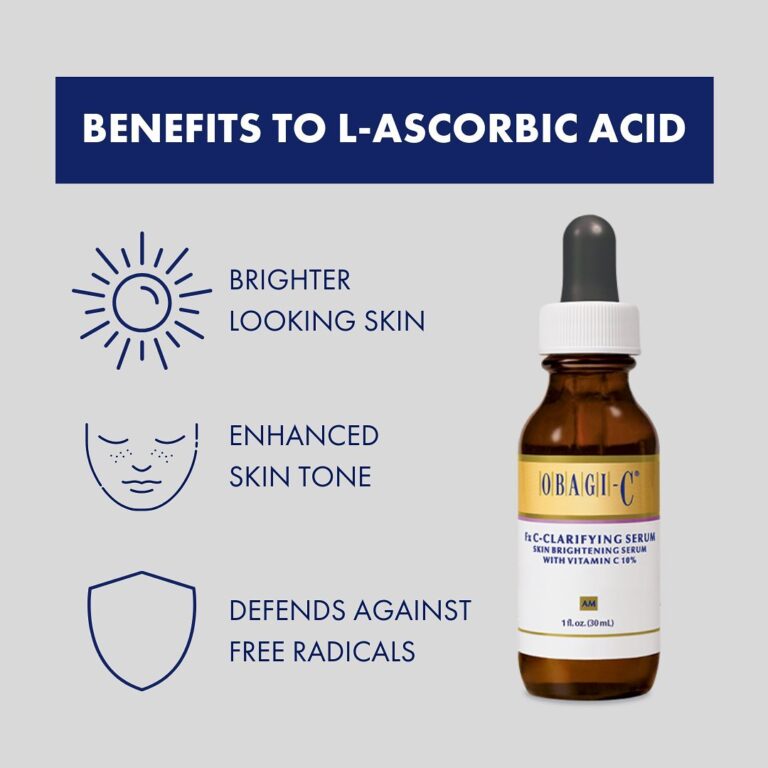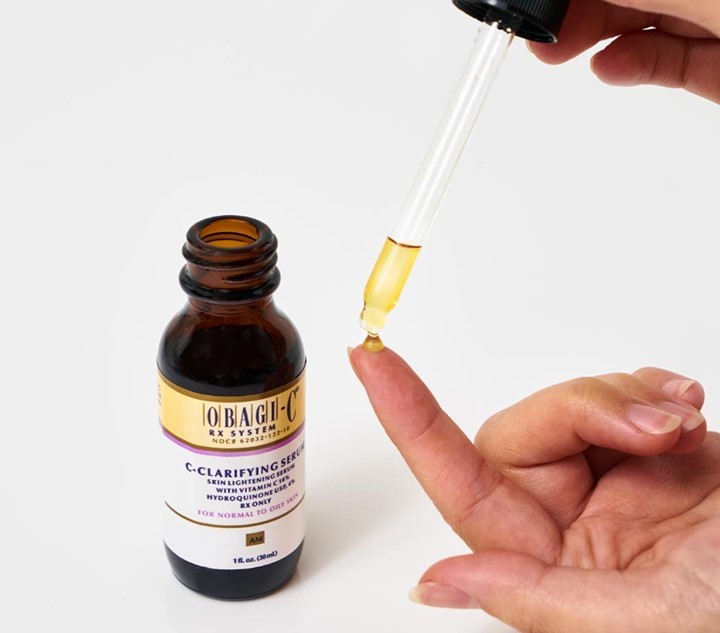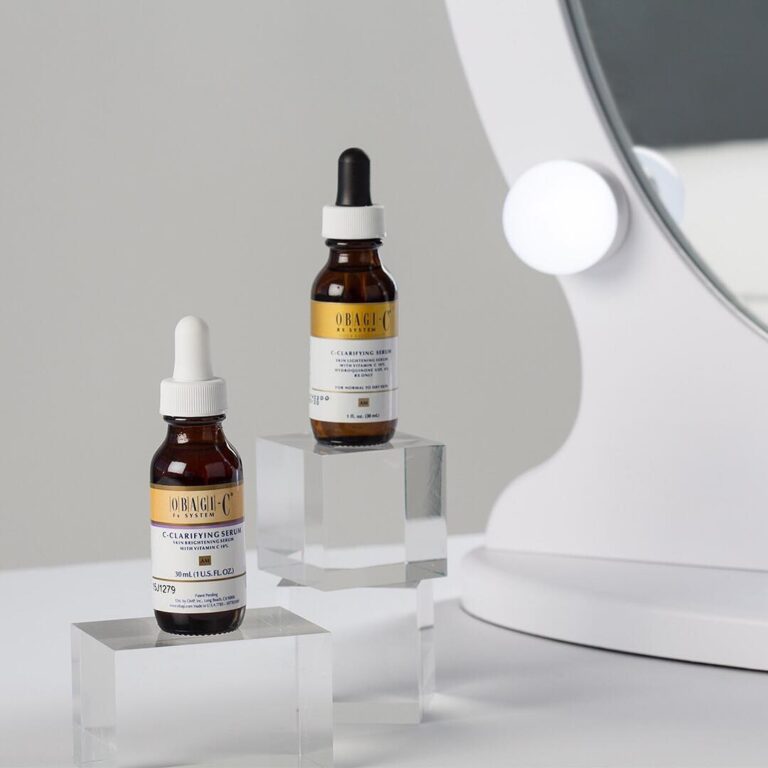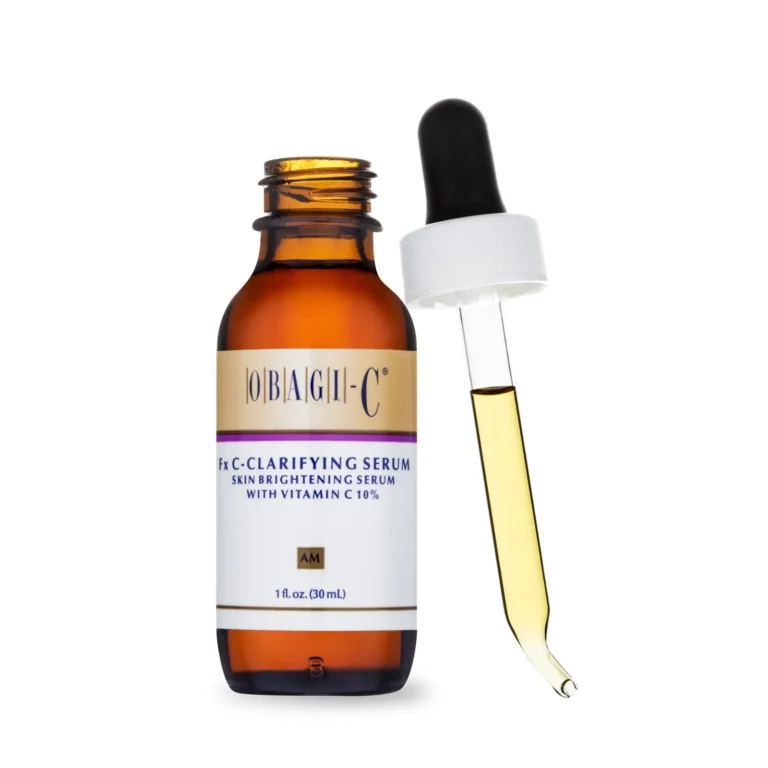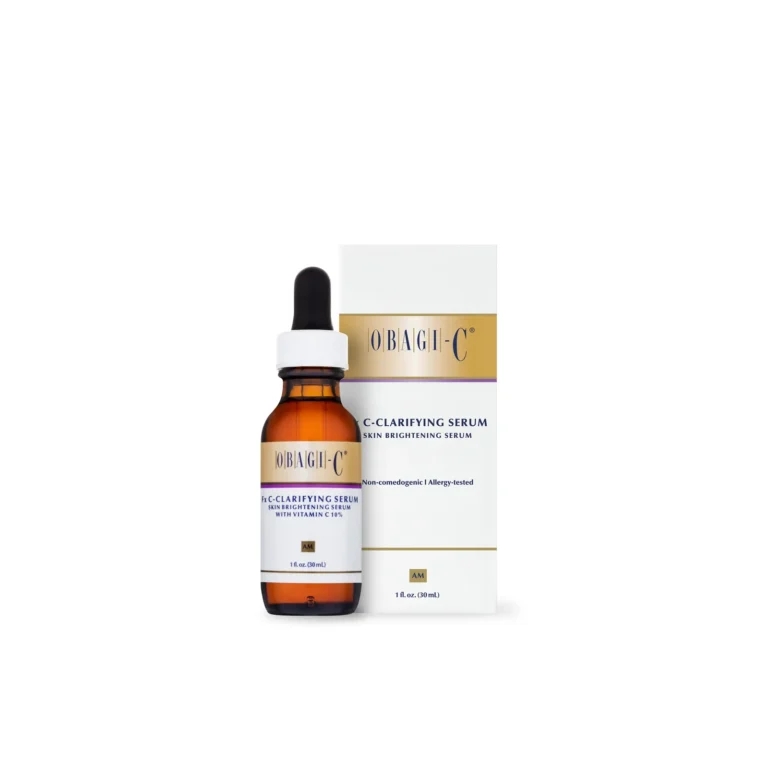 KEY INGREDIENTS
L-ascorbic acid also called vitamin C, is a water soluble vitamin and acts as a reducing agent for various biochemical reactions. Ascorbic acid plays a key role in the production of collagen. Ascorbic acid is essential for neurodevelopment, neurotransmitter synthesis and modulates neuronal synapsis. Dietary inadequacy of vitamin C has negative impact on cognition.
Arbutin is a glycoside; a glycosylated hydroquinone extracted from the bearberry plant in the genus Arctostaphylos among many other medicinal plants, primarily in the family Ericaceae. Applied topically, it inhibits tyrosinase and thus prevents the formation of melanin.
ALL INGREDIENTS
water (aqua), propylene glycol, alcohol denat., dipropylene glycol, L-ascorbic acid, arbutin, propylene carbonate, sodium lauryl sulfate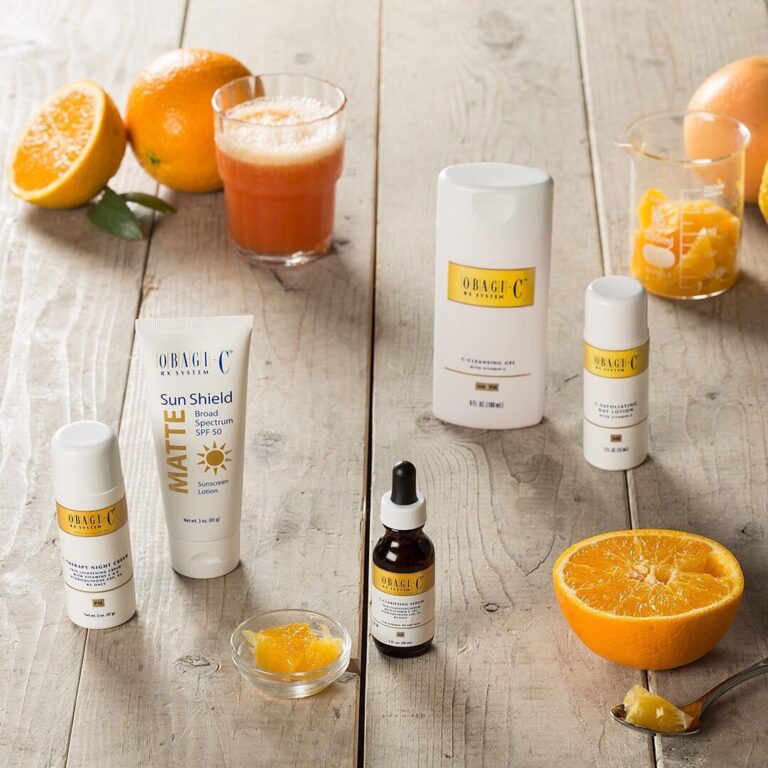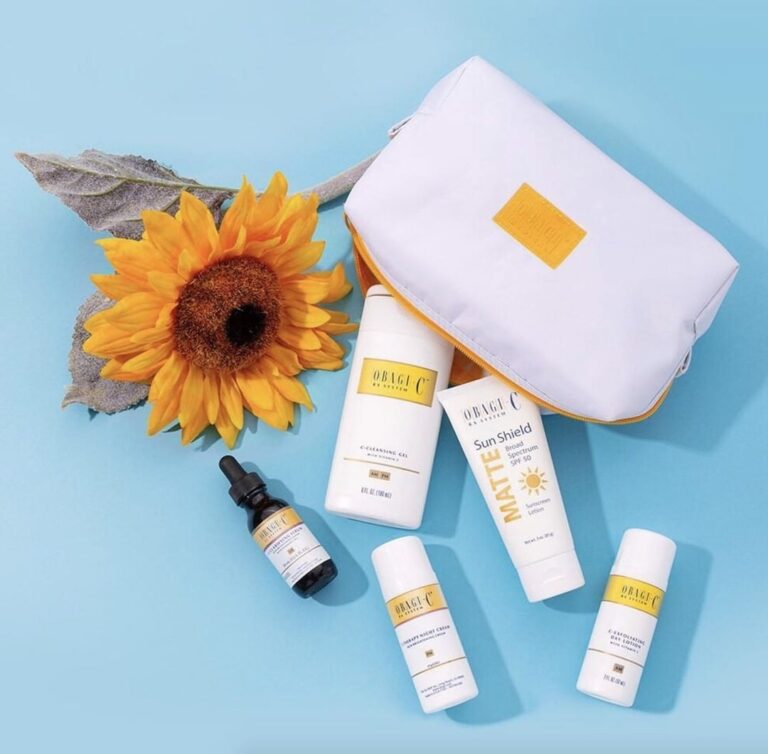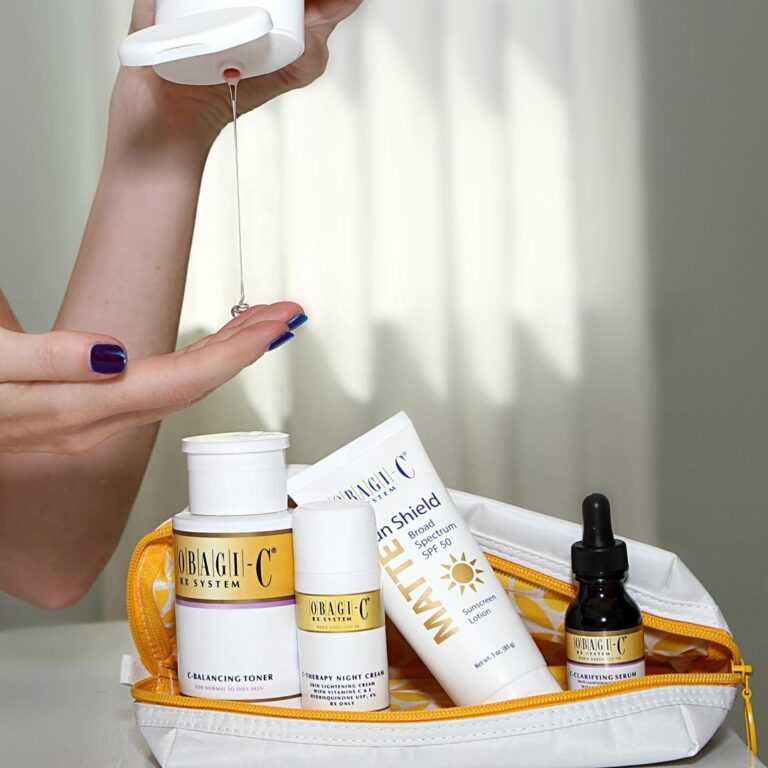 Obagi-C® Collection
Vitamin C as a one of the key ingredients of Obagi-C collection improves overall photodamaged appearance, brightens skin, provides antioxidant defense, evens skin tone, and reduces the appearance of fine lines and wrinkles. The Obagi-C collection combines Vitamin C and arbutin to promote rejuvenation of skin's appearance and enhance the appearance of even skin tone for a healthier-looking complexion.
Obagi-C products are ideal for improving the appearance of:
Fine lines and wrinkles
Dull complexion
Photoaging

 
"Not all Vitamin C forms are created equal. There are multiple options to choose from when formulating a Vitamin C skin care product and all come with different efficacy and stability levels. Of all the forms, L-ascorbic acid is the most powerful, which is why it was carefully selected as our gold standardingredient."
Dr Laurence Dryer, Vice President of Research and Development at Obagi