Description
Obagi Nu-Cil™ Eyelash Enhancing Serum
Obagi Nu-Cil™ Eyelash Enhancing Serum is designed to target the growth phase of the lash cycle to support overall lash improvement. Over time the natural lash cycle can be altered by factors such as hormones, stress level, or the aging process causing a decrease in volume, density, condition, and pigment. Thanks to NouriPlex™ technology, a unique blend of 4 key ingredients nourish lashes for a more luscious, thicker, and defined appearance with results that continuously build day after day.
How to use
USE DAILY
Cleanse the skin and apply a thin layer of Obagi Nu-Cil Eyelash Enhancing Serum to the base of the upper lash line. (Do not apply to the lower lid or any other areas. Wait 90 seconds for product to dry completely before applying another product to the skin.
Skin type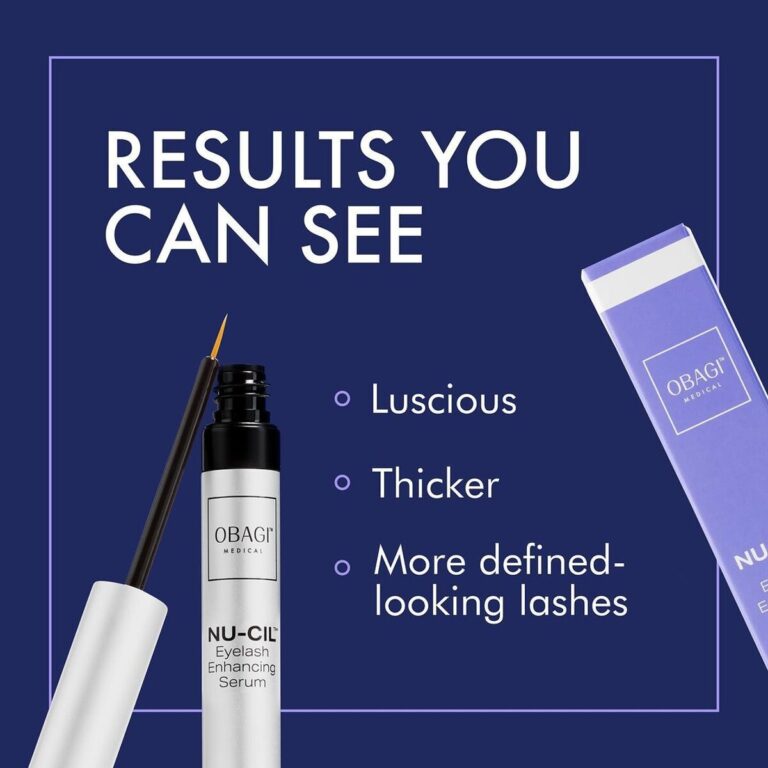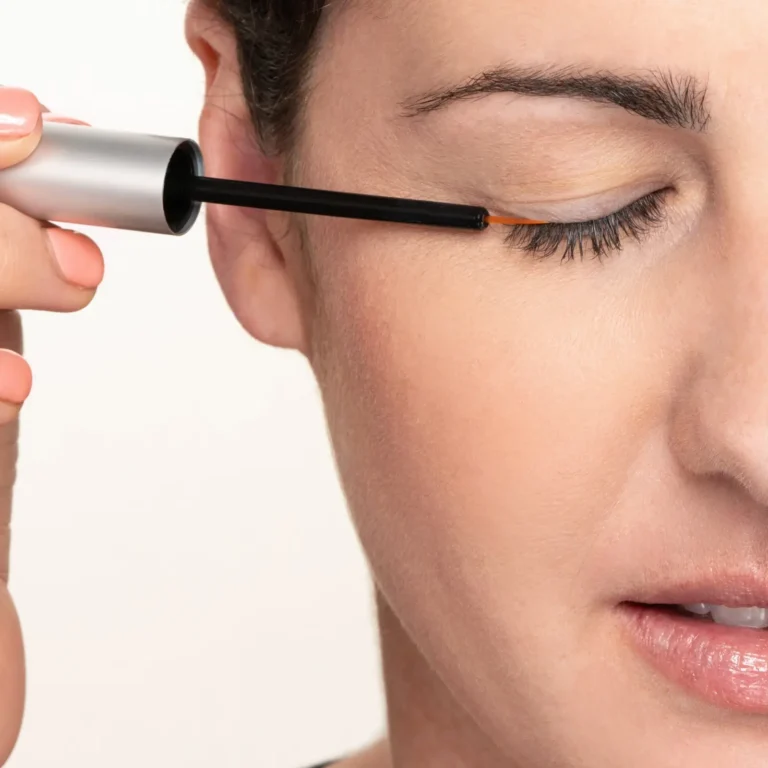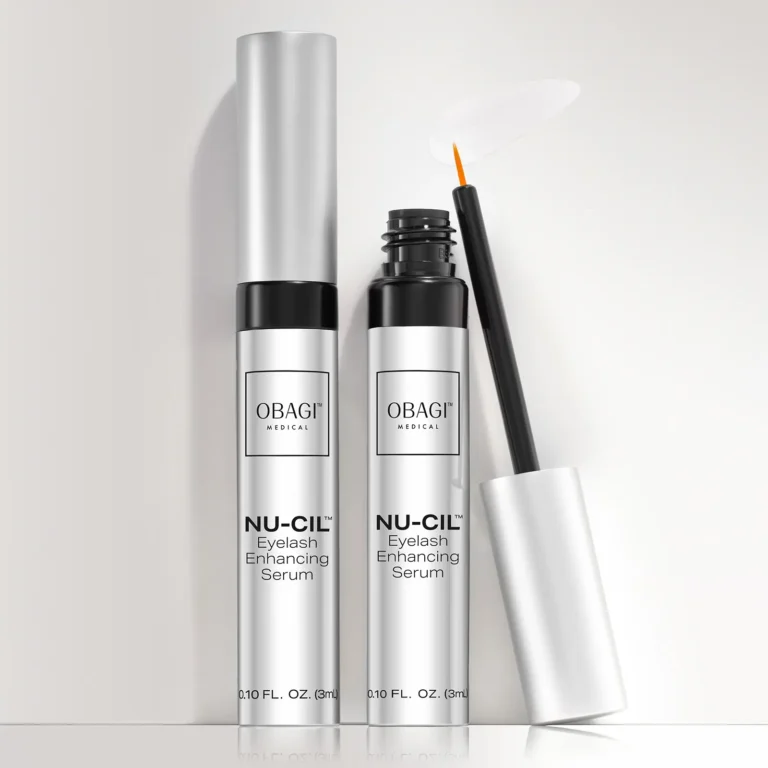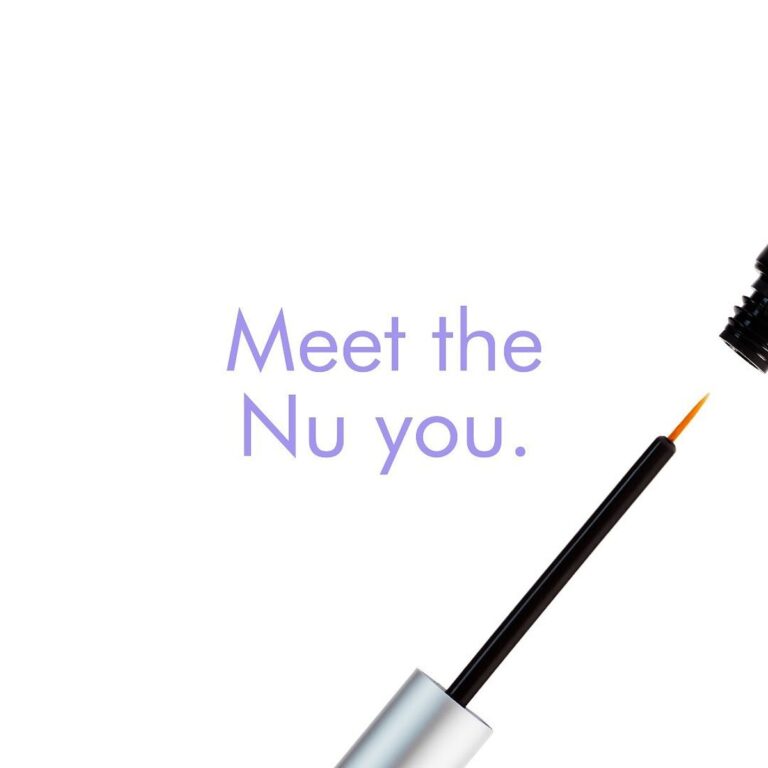 KEY INGREDIENTS



Proprietary Lipid Compound
targets the anagen phase of the lash cycle to provide thicker-, fuller-looking lashes.


Sodium Hyaluronate
nourishes lashes and provides moisture for more voluminous-looking lashes.


Panthenol 
helps to hydrate, enhance shine, and soften lashes.


Biotin
is known to support Keratin production to encourage the look of thicker, fuller lashes.

ALL INGREDIENTS

Water (aqua), dehydrolatanoprost, biotin, panthenol, sodium hyaluronate, phenoxyethanol, C12-15 alkyl, benzoate, caprylyl glycol, acrylates/C10-30 alkyl acrylate crosspolymer, alcohol, sodium hydroxide, phenethyl caffeate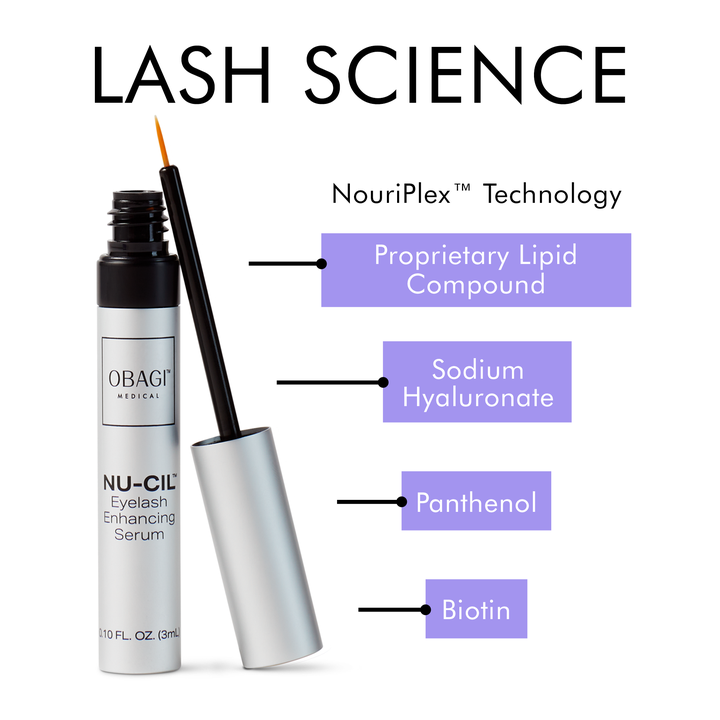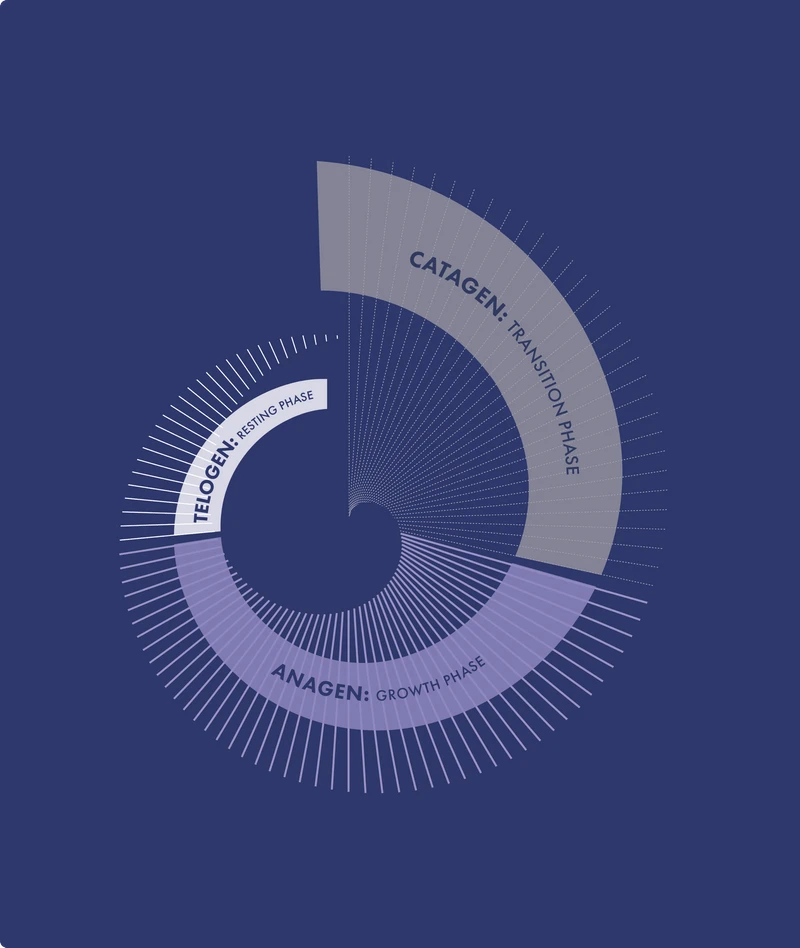 Lash Science
The life cycle of eyelashes can be divided into 3 phases: Anagen, Catagen, and Telogen.
"Anagen" is the phase in which eyelashes develop and prosper. This phase typically lasts between 30 and 45 days for approximately 40% of upper lashes and 15% in lower. The phase eyelashes are in will determine the rate at which results may appear when using an enhancing product.